Product Design
·
Multiple locations
Senior UX Researcher
At Epidemic Sound we are reinventing the music industry. Our carefully curated catalog, with over 35,000 tracks, is tailored for storytellers, streaming services, and in-store soundtracks. Our customer base covers everyone from a Youtube hobbyist soundtracking their cooking demonstration videos, all the way up to major tv/movie studios or stream platforms looking for music and sound effects for their productions. 2022 will also mark the first release of our product in a language other than English, which opens up half a world of untapped potential customers. All this is to say, Epidemic Sound's UX research team is scaling rapidly to enable us to arm our product teams and the organisation with the insights it needs to make loved products that enable our customers to soundtrack their stories no matter who or where they are.

As part of our 2022 investments in UX research, we are looking for Senior UX Researchers to join our Product Design organization.
How you will make an impact
As a Senior UX Researcher, your focus is to drive a deeper understanding of the reality of the people using our products across the world from a qualitative perspective. Collaborating with product, design, and analytics you will lead the work to uncover insights and opportunities related to the needs, behaviors, perspectives across our different user cohorts. 
Focused primarily on qualitative research, the work will involve a mix of tactic and strategic methodologies across the arc of UX research from planning & conducting to synthesis and insights as part of our specialist group in Product Design.


More specifically, you will:
Identify short-, medium and long-term UX research needs in collaboration with your team / other teams and stakeholders 
Plan and conduct key strategic and tactical UX research projects in collaboration with designers, PM's and product teams across different domains
Drive and support other initiatives to help the larger org gain a better understanding of our user's reality
Deploy and facilitate research programs of recurring interactions with our users on a regular basis in collaboration with Service Design, Research, and others 
Support the development of centralized resources related to UX Research 
Continuous week-to-week participation as part of the product design team

We believe you are/have:
A Senior UX Researcher role with a users-first mindset
Deep knowledge of a range of qualitative and quantitative research methodologies 
At least 5 years of experience from working in a complex, fast-moving product organization
Proven track record of having an impact on products with research activities
Excellent communication and storytelling skills, experience working in cross-functional teams and collaborating with various stakeholders
Very comfortable with planning, conducting, synthesizing, and sharing insights
Fluent in English, verbal and written
Experience mentoring more junior team members, as well as stakeholders
Experience scaling research programs would be highly desirable
Experience working with a global customer base, across multiple languages would also be highly desirable
Curious about our music? Find our music on Spotify here → https://open.spotify.com/user/...
We have lots of fun soundtracking the world and our annual Spring Bash is an event that captures this perfectly. Take a look at our most recent one, a virtual celebration! 
Application
Do you want to be a part of our fantastic team? Please apply by clicking the link below.
We believe that bringing people together from different backgrounds, experiences and perspectives makes for a healthy workplace, a more successful business and a better world. We value diversity and encourage everyone to come and soundtrack the world with us.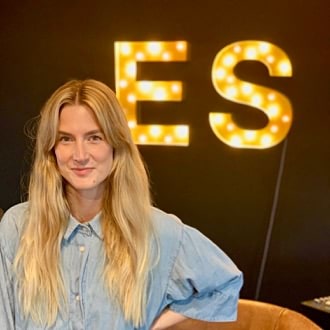 Related jobs
About Epidemic Sound
At Epidemic Sound we are reinventing the music industry. Our carefully curated catalog, with over 35,000 tracks, is tailored for storytellers, streaming services, and in-store soundtracks. Countless clients around the world, from broadcasters, production companies, DSPs, and YouTubers rely on our tracks to help them tell their stories. Epidemic Sound's music is heard in hundreds of millions of online videos daily, across millions of playlist streams, and in thousands of in-store locations. Headquartered in Stockholm, we're spread across offices in New York City, Los Angeles, Seoul, Hamburg and Amsterdam. We're growing fast, have lots of fun, and are taking the music industry with us.
Already working at Epidemic Sound?
Let's recruit together and find your next colleague.