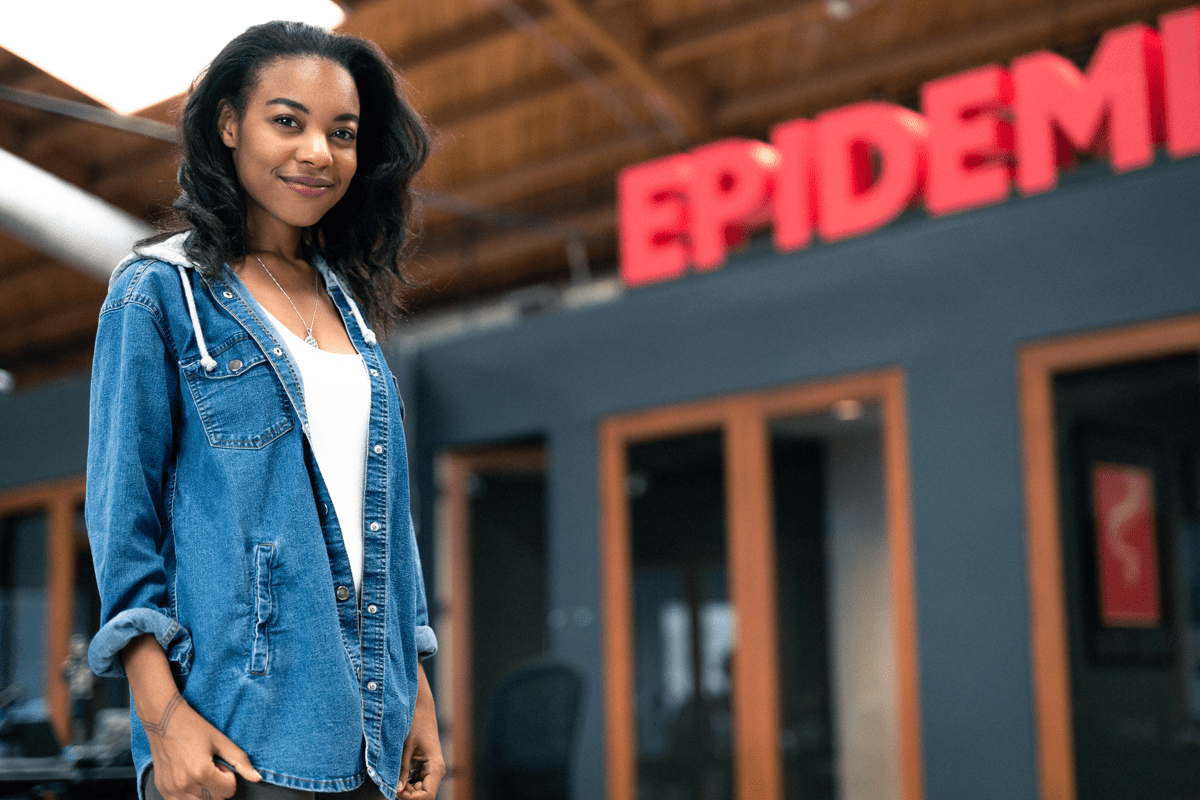 Life at Epidemic Sound
Music is at the core of everything we do. We want our employees to move to their own beat and feel empowered to contribute new ideas, thinking, and initiatives to our Epidemic Sound ecosystem.
We work smart and think bold. You won't catch us putting in long hours for the sake of it, but we'll always put in the energy to get things done.
Our Values
Rebel without a pause

We are creators, experimenters, and explorers — actively trying new things and learning from our mistakes. Life is too short to be mediocre.

Let's celebrate

We're celebratory people who recognize wins — whether they're small, big, team or individual, and we maintain our work ethic and energy as we grow.

Be a force for good

We are a force for good in the universe — treating each other with the kindness and consideration that makes collaboration easy.

Come together

We believe brilliance manifests in diverse forms and in different ways, and we thrive off the power of co-creation in diverse teams.
Spring Bash
We have lots of fun soundtracking the world and our annual Spring Bash is an event that captures this perfectly. Take a look at our most recent one, a virtual celebration!