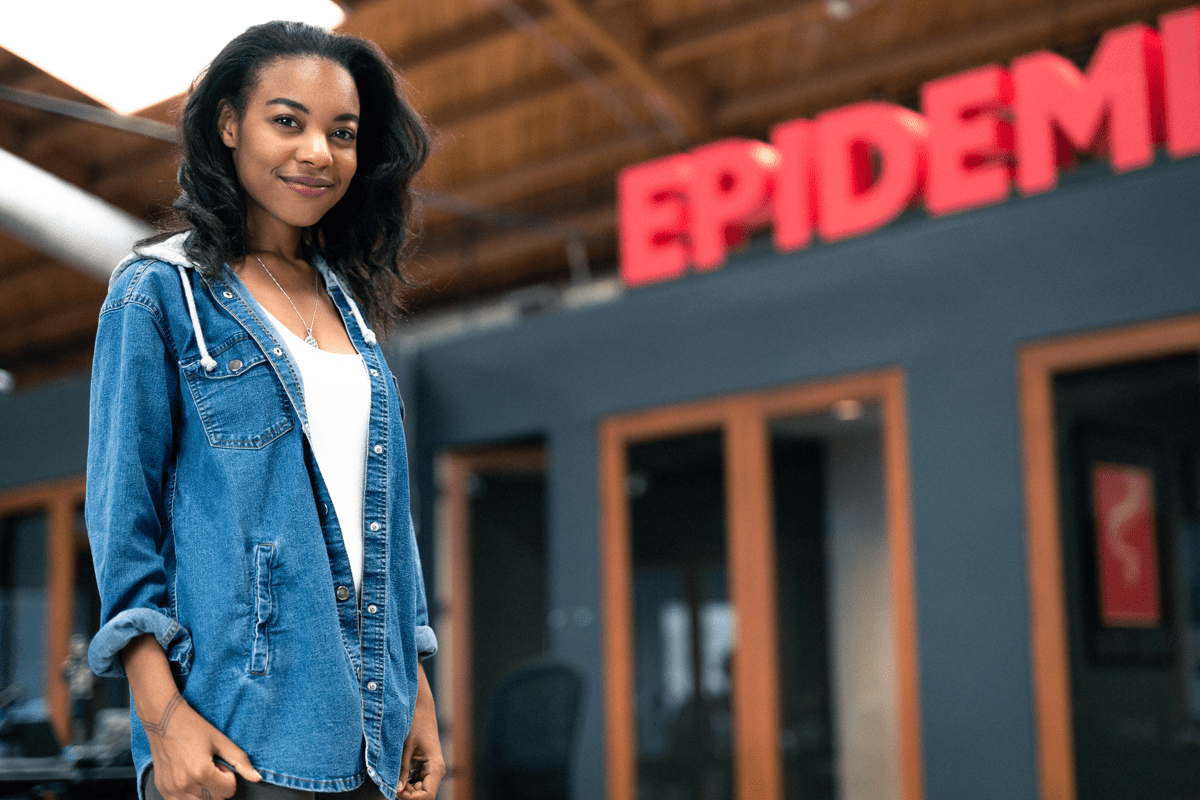 Life at Epidemic Sound
Music is at the core of everything we do. We want our employees to move to their own beat and feel empowered to contribute new ideas, thinking, and initiatives to our Epidemic Sound ecosystem.
We work smart and think bold. You won't catch us putting in long hours for the sake of it, but we'll always put in the energy to get things done.
Our values
Rebel without a pause

We break new ground by being bold, resilient innovators and problem solvers. We are restless to keep moving forward. We recognize that shipping stuff is just the beginning of the journey. Our achievements motivate us to look at what we can do better, and where we need to go next to stay ahead.

Let's celebrate

We are creators, of stories, of music, of moments. We don't lose sight of why we are here and what we are here to do. We bring joy into the world and that drives us to bring more. We lift others; embracing our differences to overcome challenges with determination, and celebrating our learning and wins.

Be a force for good

We know the positive power of music and storytelling as a force for good and we unite behind that. We aim to have a positive net effect: in the industry, as employers, as colleagues, as people. We make tough decisions and act boldly when needed, but not at any cost. We want to achieve something better than what we started with, every day.


Come together

We are united behind Epidemic Sound's mission. We revel in coming together, recognizing that being in each others' company is a spark for creativity. We work collaboratively, crossing boundaries, crushing hierarchies, and channeling talent because we know the best ideas can come from anywhere. We assume good intent, welcoming debate, discourse, even disagreement before committing together behind our decisions.
Spring Bash
We have lots of fun soundtracking the world and our annual Spring Bash is an event that captures this perfectly. Take a look at our most recent one, a virtual celebration!