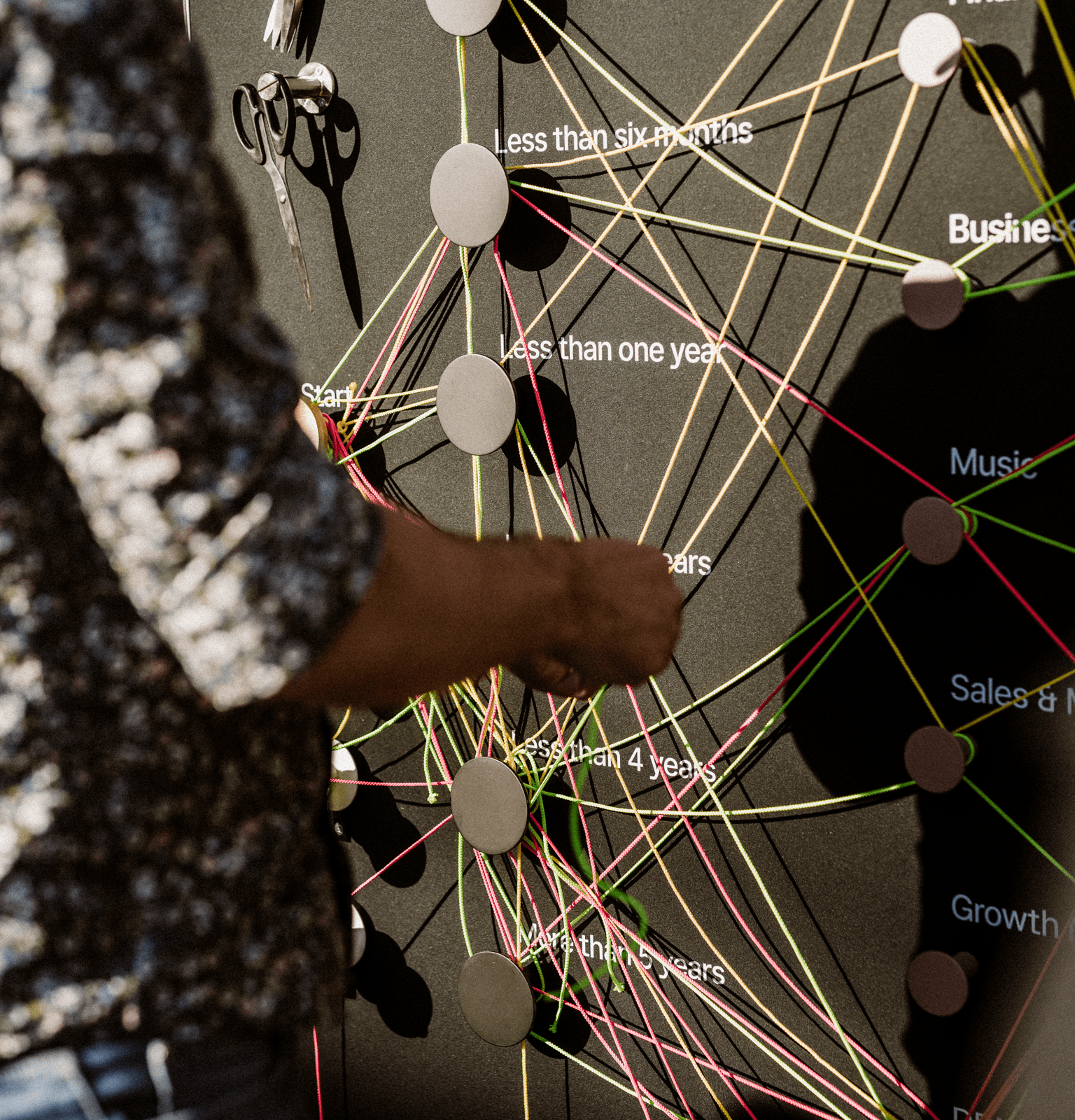 One inclusive question to ask
We always work to make sure that DEI (diversity, equity & inclusion) is an integral part of everything that we do. Our employee surveys show that our inclusive and welcoming culture, where you can be yourself regardless of who you are, is a real experienced strength. One key player in achieving this - always challenging us to do even better - is Joahanna, our Director of DEI.

Joahanna shares with us one way anyone can create a more inclusive environment by asking one, simple, question.
* * *
"I'm the intersection of a Filipino living in America and working for a Swedish company, and I am often in rooms where I'm the only different-looking person, inviting curiosity and stares and getting a range of questions, from: 'Where are you from?' to: 'Where is the aisle for diapers?'
The only white thing about me is my name. So often, when I meet a person for the first time, they ask, in a higher pitch than usual, 'You're Joahanna?' after I already introduced myself.
Predictably, the next question is, 'Where did you learn English?'
The pain of being made feel that you don't belong in certain places is difficult to understand unless you experience it, not once, but constantly.
'Where are you from?', I have learned to tolerate, and I even anticipate it when someone smiles, moves closer, and initiates a conversation. My answer depends on how long I have.
Questions that still sting are when I am asked 'Where is the aisle for diapers?' or 'Can I get the check, please?'. Not because I look down on anyone working in the service industry- but because the person who asks about diapers really implies that I look like I am someone who would work at a grocery store, just because I am brown. And when I am in a more exclusive setting and get asked if I work there, they imply that working there is the only way I could belong in that context.
I can only control my reaction and not the actions of others, I remind myself. My reactions have varied, from just answering that I don't know where the diapers are, to wondering what made them think I work there - to just rolling my eyes and then later crying when I am retelling it to my husband.
You might ask why my response is mood-dependent. The answer is that I get these questions so often, the only thing that really differs is my mood when it happens. And sometimes I succumb to being human and react.
This is the lesson:
When you meet marginalized folks who make questions like these a 'big deal', it is because so many others before you have ruined it for them. If you meet that reaction, instead of becoming defensive - be curious and learn.
Open your circle to people who don't look like you. Read about people who are different from you, and watch shows about them, made by them.
Don't assume. If you're at the grocery store, it goes a long way to look at who is wearing a uniform or a name tag. Yes, people make mistakes. But after doing it once, go inward and ask yourself, 'Why did I assume that about that person?'
What then should you ask if you are genuinely curious?
Eight and a half years ago, I moved to America, and was asked at a party: 'What's your story?'
I was so taken aback by the genuine curiosity - this was a different question than what I usually got. Wyatt, now my friend, didn't assume but wanted to listen to my story. It was refreshing and made me want to share. Since then, I use this question every time.
Here are some examples of how to use it:
Hi Joahanna, what's your story?
What's the story about you being afraid of lizards?
Welcome to Epidemic Sound, I want to learn more about you, what's your story?
I'd like to know the story of you living in different countries.
What's the story behind your name?
The magnificence of allowing someone to tell their own story doesn't just lie in how you as a listener get to go on a journey, watching it unravel. The question is disarming and free of assumptions. It makes people open up and show vulnerability, and if you have the time and patience to listen it will open the door to incredible conversations.
I learn new things every single time I ask someone about their story. Often, people will ask what I want to know about, and when I reply: 'What is it you'd like to tell me?', they smile, look up and start sharing. I'm in for a treat. The experience fills me with joy; people suddenly become directors of their own lives, and you'll never know which way it will go.
When I get asked the same thing, I share a filled life, and I get flooded with gratefulness for being able to tell about it.
We, humans, are obsessed with storytelling. The entertainment industry is a multi-billion dollar one because people pay to read, listen, watch, and be immersed in great stories from all ages. Our histories have been shared through storytelling and each of us has our own unique and beautiful history to tell. Let's foster this inclusive environment by asking the people we meet: 'What's your story?'"