Product Design
·
New York City
UX Research Manager, New York
At Epidemic Sound we are reinventing the music industry. Our carefully curated catalog, with over 35,000 tracks, is tailored for storytellers, streaming services, and in-store soundtracks. Our customer base covers everyone from a Youtube hobbyist soundtracking their cooking demonstration videos, all the way up to major tv/movie studios or stream platforms looking for music and sound effects for their productions. 2022 will also mark the first release of our product in a language other than English, which opens up half a world of untapped potential customers. All this is to say, Epidemic Sound's UX research team is scaling rapidly to enable us to arm our product teams and the organisation with the insights it needs to make loved products that enable our customers to soundtrack their stories no matter who or where they are.

2022, the future looks bright as we establish UX research in both the Americas and Europe. We are now looking for a UX Research Manager for our US team. 


How you will make an impact
Epidemic Sound is looking for a UX Research Manager with equal parts research, communication and people management skills. You are a passionate, driven and compassionate research leader who understands the balance between lean and rigor and when to use both as we grow and scale. It's not enough to answer interesting questions about our users; our team focuses on impact. As such your role has two equally important priorities; getting the best out of your team and evangelise research internally to ensure your team's research is able to be translated into design and product decisions

More specifically, you will:
Build and manage high-performing teams with researchers of different specialties

Lead prioritization of research requests and backlog to ensure we are always focusing on the highest priority things

Successfully partner with other research and data science teams across the Epidemic Sound organization as we try to pursue data triangulation

Become a trusted, strategic partner to product stakeholders by communicating and demonstrating the value of user research, and by delivering insights that lead to demonstrable business value.

Provide clear, actionable feedback and support to develop and grow individuals work

Mentor other managers (research or cross-functional) at multiple levels
We believe you are/have:
Minimum Bachelor's degree UX research, anthropology, human computer interaction, service design, or psychology

8+ years of experience conducting research with meaningful business impact, and at least some of it in a fast-moving product organisation

4+ years experience directly managing, coaching and developing full-time researchers

Experience building teams over time through hiring, growing and retaining high-performing researchers

Track record of translating research into business impact

Experience working with a variety of cross-functional peers and stakeholders (e.g., product managers, data scientists, designers, engineers, executives, marketing)

Located in New York

Fluent in English. Bilingual; fluent in Latin Spanish is highly desirable
We offer all amazing ES employees:

Medical, Dental & Vision insurance
401k + Match
Six weeks vacation
Flexible work hours
24 weeks of Parental Leave
Wellness Grant
and more!

Curious about our music? Find our music on Spotify here → https://open.spotify.com/user/...
We have lots of fun soundtracking the world and our annual Spring Bash is an event that captures this perfectly. Take a look at our most recent one, a virtual celebration!
Application
Do you want to be a part of our fantastic team? Please apply, in English, by clicking the link below.
We believe that bringing people together from different backgrounds, experiences and perspectives makes for a healthy workplace, a more successful business and a better world. We value diversity and encourage everyone to come and soundtrack the world with us.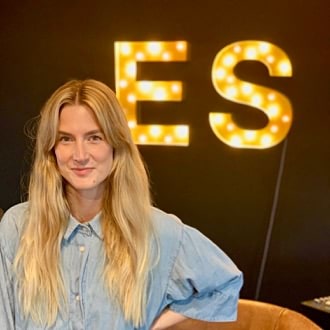 Related jobs
About Epidemic Sound
At Epidemic Sound we are reinventing the music industry. Our carefully curated catalog, with over 35,000 tracks, is tailored for storytellers, streaming services, and in-store soundtracks. Countless clients around the world, from broadcasters, production companies, DSPs, and YouTubers rely on our tracks to help them tell their stories. Epidemic Sound's music is heard in hundreds of millions of online videos daily, across millions of playlist streams, and in thousands of in-store locations. Headquartered in Stockholm, we're spread across offices in New York City, Los Angeles, Seoul, Hamburg and Amsterdam. We're growing fast, have lots of fun, and are taking the music industry with us.
Already working at Epidemic Sound?
Let's recruit together and find your next colleague.